By LISA KLEIN
Nestled high in the Blue Ridge Mountains of North Carolina are three small towns with big views and laidback living.
From the peaceful Grandfather Mountain, the highest peak in the area, to local festivals and community businesses, Blowing Rock, Boone and Banner Elk offer the perfect combination of quiet and culture.
"Right now, the luxury buyer is looking for peace, calm and giving back," said Scott MacIntosh, broker in charge and leader at Allen Tate Realtors in Blowing Rock. "Everything they're talking about is what we have here.
"There's nothing better than to walk out my door and in five minutes I can be on a hiking trail – and be the only one on that trail – and get to the top with a view of Grandfather Mountain and say 'wow, I live in a very special place,'" he said.
Up high
The trio of towns sits in "high country" in the northeastern part of North Carolina near the Tennessee and Virginia borders in the Blue Ridge Mountains, part of the Appalachians.
People have long flocked to the high country to escape the summer heat of the footland cities of Charlotte – a two-hour drive – and Raleigh, and those from elsewhere in the United States are catching on. Many new homebuyers come from Florida and Texas to soak up the perks of higher elevations.
Being up in the mountains means loads of hiking and horseback riding trails, such as those in Grandfather Mountain State Park, in the summer and, of course, downhill and cross-country skiing in the winter. It also means "100-mile views" and the peace of mind of living in safe, friendly towns.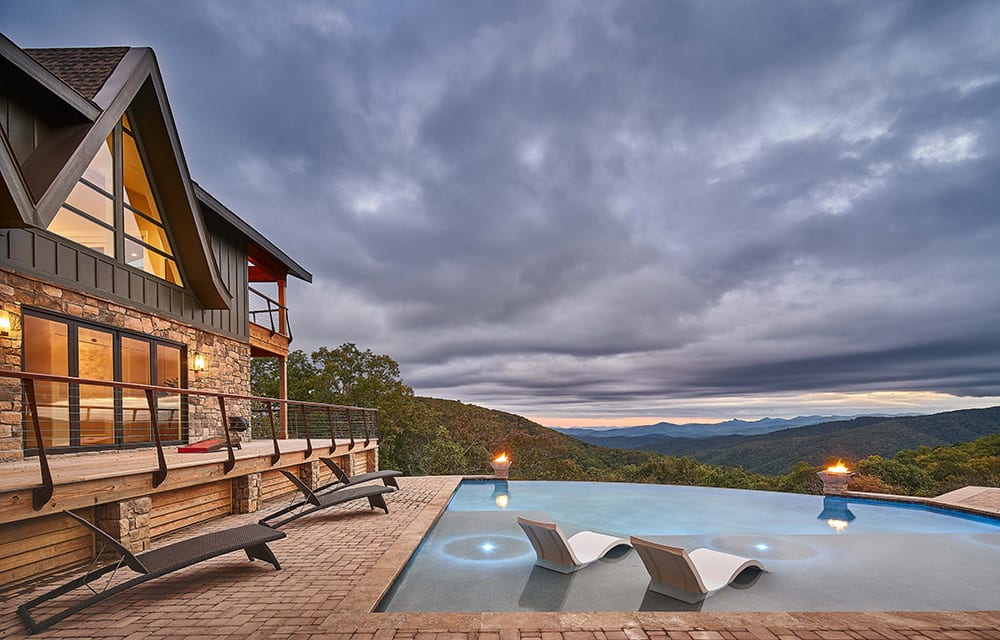 "People are coming up here for the views, the culture and the weather," Mr. MacIntosh said.
"I think everybody comes here to exhale – they want to have that lifestyle," he said. "And it still accommodates that type of atmosphere even though we are growing. It's easy living."
Blowing Rock and Banner Elk are large second home markets, while the larger Boone has more primary residences, each offering their own distinct vibe.
Three's a charm
Blowing Rock, with a population just under 1,400, works hard to keep its village charm with building restrictions and an emphasis on local businesses, which has served it well as a vacation spot since the late 1800s.
"Blowing Rock always knew it was a quaint little town where people were coming to sit outside on their porches and people watch," Mr. MacIntosh said.
Banner Elk is even smaller, with just over 1,000 residents, "but it has the most clout when it comes to subdivisions – we're talking gated communities," Mr. MacIntosh said.
More exclusive neighborhoods with massive homes of up to 20,000 square feet enjoy an array of beautiful golf courses and easy access to the two major ski resorts – Beech Mountain and Sugar Mountain – on either side of town.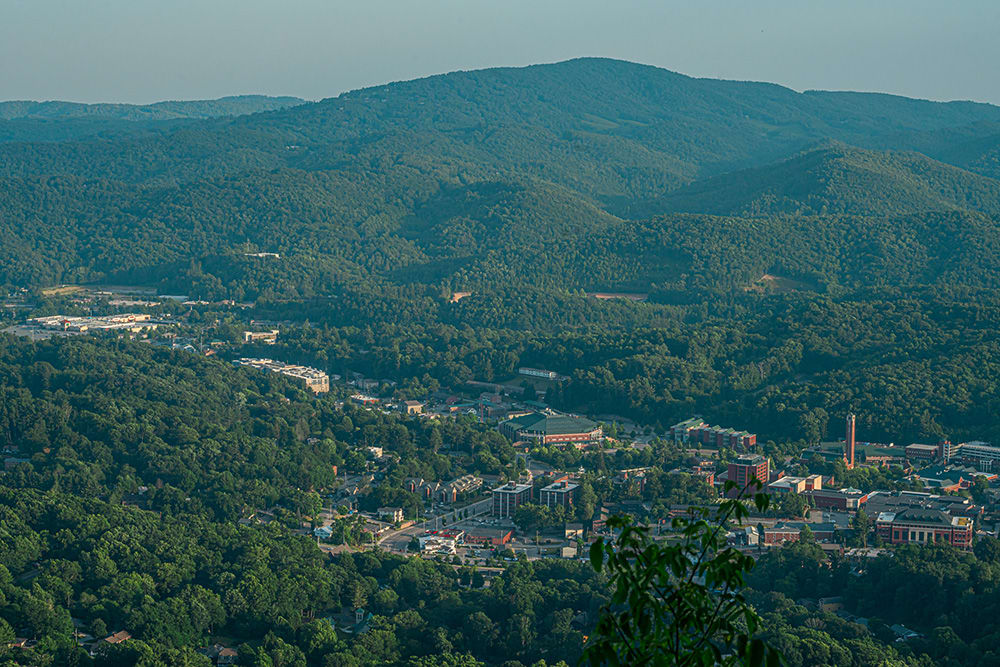 Comparatively, Boone is much larger with its population of 18,000 and about 20,000 college students at Appalachian State University, giving it a bit of a college town feel and a football team, the Appalachian Mountaineers, that can hold its own.
More commercial than its counterparts, Boone has the large medical facilities, major grocery stores, shopping and national chains along with an older downtown area that is now being thoughtfully preserved.
"With the college, you kind of have to go with the times a little bit because that's what your demographics are looking for," Mr. MacIntosh said.
Fun and games
The university also brings a diverse population and a cultural element to the area with various events happening for the students and residents throughout the year.
The Appalachian Summer Festival brings top bands to the mountains each year, and a new music festival called Boonerang, put on by former Appalachian State students who had moved away but returned to the area, made its debut this year.
In July, Symphony on the Lawn features a performance by an orchestra from Charlotte or Raleigh.
Even international visitors flock to the area for the Highland Games, a Scottish festival that takes place every year on Grandfather Mountain.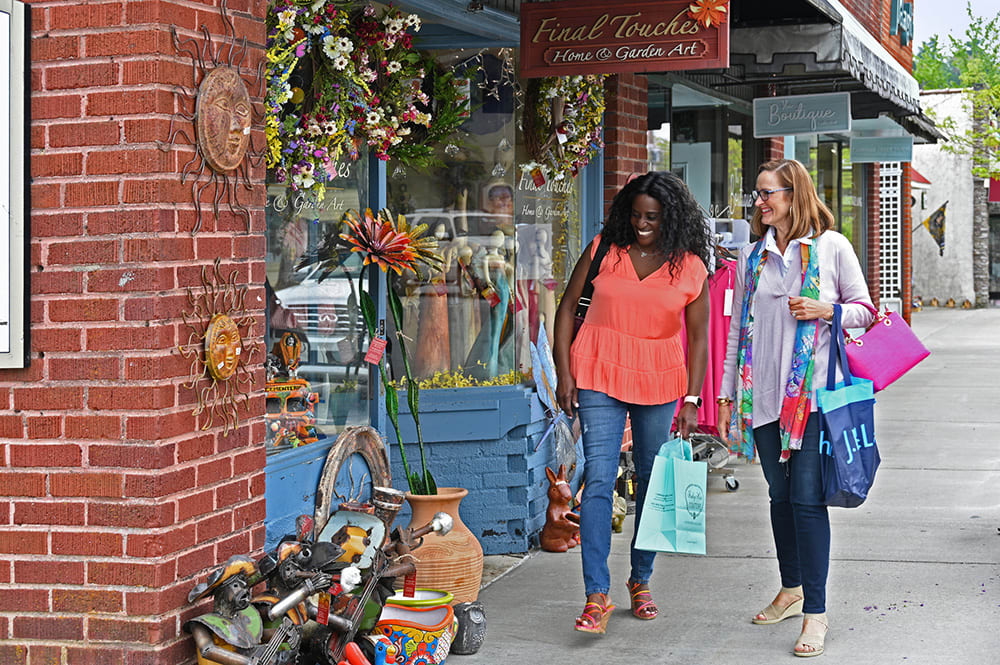 However, keeping things local is most important to area residents while still making progress.
Art galleries, restaurants, breweries and even wineries are all growing in number while maintaining a hometown flair.
"That's the progress I like to see, not when some corporation comes in and does it in their style," Mr. MacIntosh said.
"They're just local folks doing it – locally owned businesses with their own flavor," he said. "There's one thing this place is not, and that's cookie cutter. We want to have our own high-country feel."